our company at a glance
ANN WANG, CPA, MT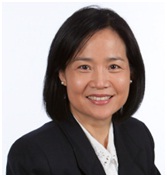 As CEO, Ann received a Master of Taxation degree with full scholarship from the University of Toledo. She graduated with the highest honors, Summa Cum Laude, from the same school with a Bachelor's degree in Business Administration with an emphasis in Accounting. She is a CPA licensed in Colorado since 2003 and Ohio since 1999.
Professional and Industry Experience
Ann was a Senior Manager at one of Big-Four worldwide accounting firms. Ann has handled multinational publicly traded and privately held family owned businesses for more than 25 years. She is a certified public accountant since 1999. Ann is experienced in all phases of accounting, internal audit, and taxation with substantial expertise in complex corporate, partnership, multi-state, and international taxation issues ranging from start-up businesses to those that are publicly-traded. Her experiences cross over a broad range of industries including restaurant/food service, manufacturing, construction and real estate, high-tech, professional services and non-profit organizations.
Ann served several large non-profit clients, such as Alaska SeaLife Center, Anchorage Museum, United Way of Alaska, and several non-profit organizations set up by Alaska Native regional, village and urban corporations, such as Bristol Bay Economic Development Corporation and Yukon Delta Fisheries Development Association.
Equipped with sophisticated professional and industry experience, while you are focusing on your business development, Ann will walk along with you to help your business grow. Call Ann today. It will be well worth your time.
Mission
We strongly believe in this business philosophy and maintain an open line of communication and accessibility with our clients, while offering services outside the typical accounting arena to provide a well-rounded approach for businesses and private individuals. To ensure our clients' success, AW Financial Services professionals are carefully selected for their expertise and industry knowledge. We value our employees.
Professional Memberships
AW Financial Services, LLC is registered with the Secretary of State Colorado, and we are members of the Colorado Society of CPAs (COCPA).
Through this membership, we have made a commitment to protecting our clients' interest by ensuring the highest quality standards. COCPA member firms show their commitment to providing quality services to businesses by voluntarily adhering to higher standards of quality in their policies, procedures, and training related to the performance of their services. Additionally, COCPA provides us with access to resources and professional expertise nationally and internationally.
Others
Bilingual – English and Chinese
Contact Us Today
| | |
| --- | --- |
| Ann Wang, CPA, M.T. | AW Financial Services, LLC |
| Work: 720-663-8118 | 7384 S. Alton Way, Suite 201 |
| Fax: 720-789-7581 | Centennial, CO 80112 |
| awang@awaccountingtax.com | www.awaccountingtax.com |