OUR SERVICES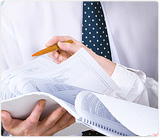 TAX SERVICES
Our experienced professionals have provided tax services for leading public and private companies and nonprofit organizations throughout Colorado and the United States. Our tax practice offers compliance solutions and insightful strategies to help you overcome these challenges, comply with IRS and other regulations, and take full advantage of all relevant tax benefits.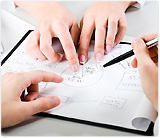 BOOKKEEPING
We help you maximize your budgets and staffing to achieve your growth goals. From basic accounting services to CFO-level guidance, our on-site, on-time assistance can prove a strategic and cost-effective solution. Look to us for: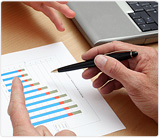 ACCOUNTING
We can provide the accurate, timely information you need to evaluate, develop and manage your organization most effectively. We will help you make wise decisions regarding liquidity, margin, sales, borrowing capability, fixed assets, and even your employees.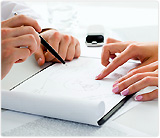 CONSULTING SERVICES
Running a successful business requires a variety of skills, including the ability to assess long-term, big picture, as well as specific issues that confront your organization today. That balance is a crucial and constant challenge for owners and executives of most businesses.
Our fees are very competitive with other business consulting firms. We provide Big-Four accounting firms' experience with a small firm's fees. We're proud to guarantee our services.